After two years of COVID lockdowns and only interacting with team members remotely, we thought it was finally time to reinstate our Annual Strategic Planning Meeting and get everyone back together in person. The idea turned out to be the best one we've had since a casual poolside conversation in Jamaica back in 2017 led us to develop our original "secret sauce" – a service that coupled state of the art interaction analytics with people services to extract the most value out of such a powerful technology.
That conversation would give birth to Zenylitics as we know it today.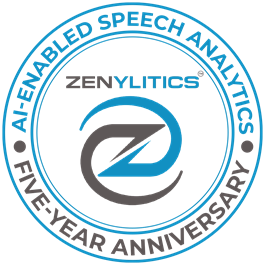 The stars were aligned, and the timing for this session – part celebration, part strategy jam session – was also ideal for bringing the company together to celebrate a huge milestone – our five-year anniversary!
We decided to begin with an informal 'meet and greet' with the team to catch up on everything going on since we had last gotten together. It was great to hear everyone's stories firsthand and not just see them typed out on a screen or delivered via Zoom. We moved into our strategic planning session to discuss our direction for the future and brainstorm ways to serve our customers better.
During the session, we agreed on some amazing new products and services, so stay tuned for the latest announcements!
Good Times and Great Bourbon at New Riff Distilling
Then it was finally time to transition into party mode. We pre-arranged a uniquely Kentucky event for our Leadership Team at a local distillery and one of the main stops on the legendary Kentucky Bourbon Trail, New Riff Distilling. Northern Kentucky is home to co-founder Kyle Carter, and he wanted to treat the team to an authentic local experience. Anticipation was building for our company's 'bourbon barrel pick,' where the barrel we chose would be labeled for the event, and become a unique keepsake to share with team members, customers, and partners.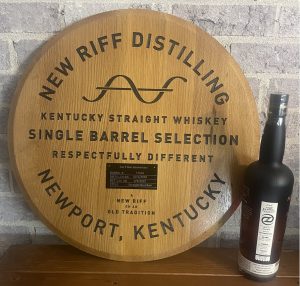 The people at New Riff are amazing! And they pride themselves on being a different breed of bourbon distillers. It's a family-owned operation that features a mash bill of non-GMO grains at 65% corn, 30% rye, and 5% malted barley, bringing a 'new riff' to an old Kentucky tradition. They bottle all their bourbon in bond without chill filtration, and you can taste the difference. There's no board of directors to tell them what to do, and they certainly don't cut corners.
Blind Taste Tests
The New Riff folks treated us like royalty, leading us to a stunning event space where five bourbon barrels were staring us in the face. They were begging us to taste them, and we indulged, enjoying a bourbon sample from each barrel. We all found it incredible that even though the bourbons in the different barrels were distilled using the same process and recipe, each one had a distinctly unique profile and flavor.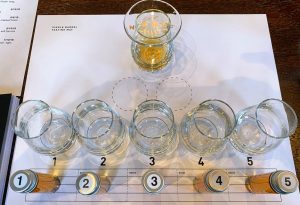 Our team members ranked the bourbon from each barrel and almost unanimously agreed on the one we enjoyed most. And don't worry. We talked the dissenting party into consenting to the group's choice while the distillery unveiled the winning barrel, labeled it 'Zenylitics,' and bottled and labeled it with our logos and tasting notes. Now we have a New Riff Bourbon that is all our own to help bring back great memories and remind us of the poolside conversation that started it all five years ago.
How It All Began
What began as a dream for Kyle has morphed into Zenylitics, a fully managed service providing omnichannel interaction analytics and advanced business intelligence. Kyle's background is in managing call centers, and the conversation at the pool that day shifted to how difficult it is for companies to manage QA effectively in their contact centers while missing the hidden potential of making the content of customer conversations actionable.
Companies were feeling the pinch and limited in their ability to deliver quality customer service. Now, Kyle asked an obvious but highly relevant question: What if there was a company that could provide quality control for every customer interaction a contact center has, with a structure that reduces costs? And this question gave birth to Zenylitics.
Zenylitics Generates Customer Insights
For the last five years, the team at Zenylitics has enhanced its original service with analytics services like Guided Insights as a Service and Visual CoreMetrics, which provide actionable insights specific to a customer's business situation.
Contact us to learn more about how Zenylitics can unleash the power of making customer conversations actionable.
In another five years, you'll see how far your contact center has come, and you can help us celebrate our tenth anniversary as a valued customer!