QA All of Yesterday's Calls — in 90 seconds!
Instead of wasting time hunting for QA-worthy calls, what if you could track your team's performance in 90 seconds?
With Visual CoreMetrics™, you choose which metrics are reported in your own personalized daily video.
Not Just a Software Tool. A Team.
Until recently, getting the benefits of speech analytics was hard work.
You had to staff (and retain!) specialized roles.
Suppliers required big minimums and upfront investments.
You had to build a team and train them before you could get value.
No more.
Guided Insights as a Service™ fuses CallMiner speech analytics with Zenylitics skilled analysts and personalization technology to deliver speech analytics results to your email inbox in the form of subscriptions and personalized video.
Built-in into a managed instance of CallMiner software, Zenylitics Guided Insights as a Service™ fills in the people and process gaps, thus reducing your execution risk by interpreting your data and recommending actions.
For a limited time, Zenylitics introduces Visual CoreMetrics™ video service free for the first year as part of your Guided Insights subscription – a $5,000 value.
Why 'Guided Insights as a Service'?
Minimize risk – Avoid capital outlays. No people to hire. Instead: the power of speech analytics AI, delivered as a Service, with consulting read-outs built-in.
Straight-forward technical path — Typically less than 2 days of effort required from your IT group.
Guided Insights matches your management rhythm – Daily alert videos. Weekly coaching. Monthly management briefings. We shape our read-outs to fit how you run your business.
Visual CoreMetrics summarize the key metrics you track in a daily (or weekly) short video, delivered to your email box. No logins or training required.
Efficient program charter process – Our process clarifies success and keeps all of us laser-focused on results.
Support and Training – We ensure your success both with initial and ongoing support and training.
CallMiner is Best of Breed – Forrester named CallMiner best in strategy and current capabilities. Zenylitics is a CallMiner certified partner.
Use Cases We've Built
Here are use cases we've built for our customers:
Sales Effectiveness – Reduce churn, Increase close %, Increase upsell $.
Collections Effectiveness – Increase promise to pay, improve negotiation skills, ensure compliance.
Customer Experience – Reduce 'Effort', track sentiment, measure call intent, deflect unnecessary traffic.
Efficiency – QA call curation, reduce average handle time, reduce after work, reduce call silence, accelerate onboarding.
CX Effectiveness – Improve soft skills, exhibit call ownership, track sentiment, reduce escalations, increase negotiation effectiveness.
Marketing Effectiveness – Track campaign effectiveness, track 'Voice of Customer', detect non-conforming paid leads, enrich survey results. Deflect unnecessary customer contacts.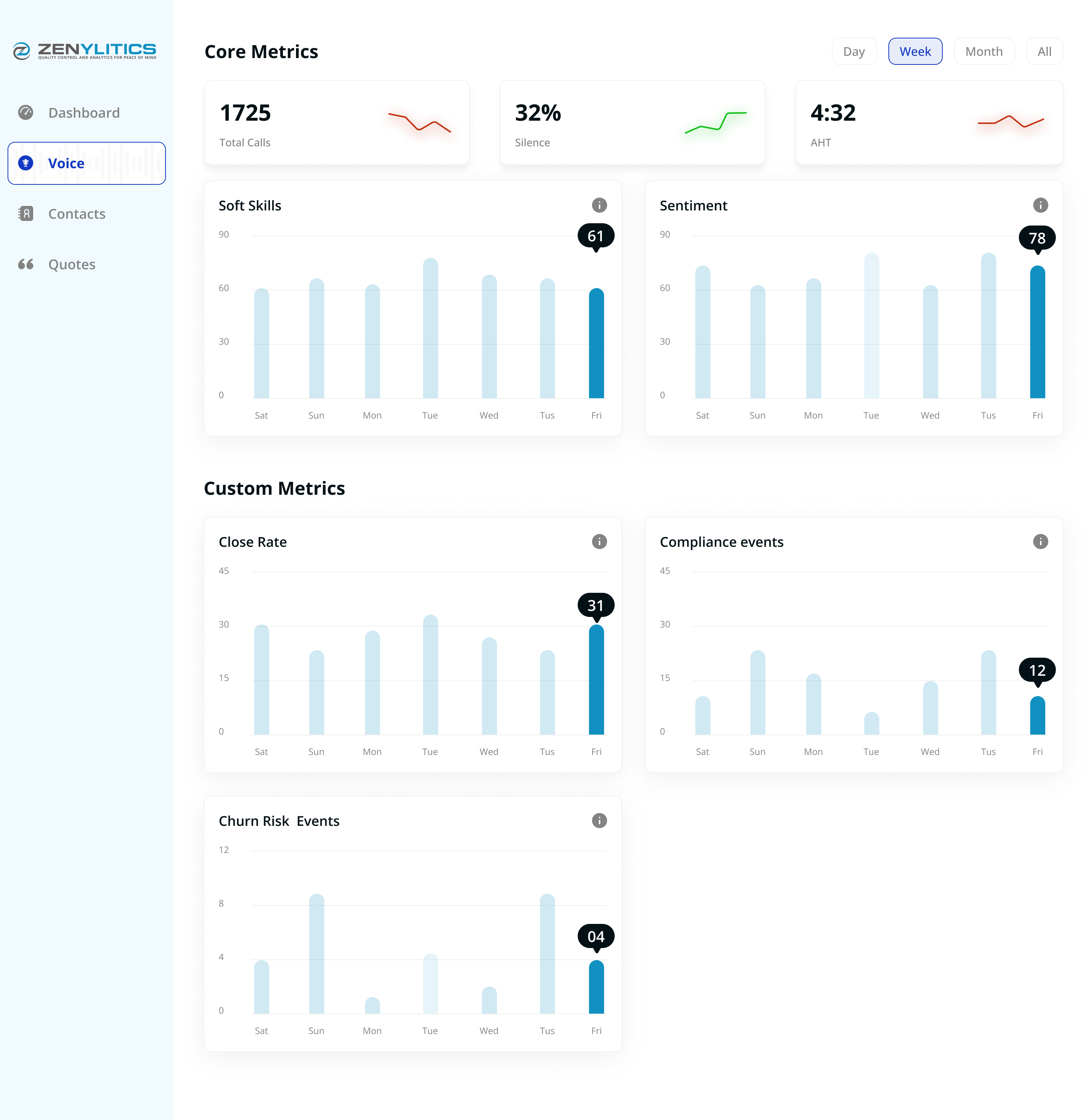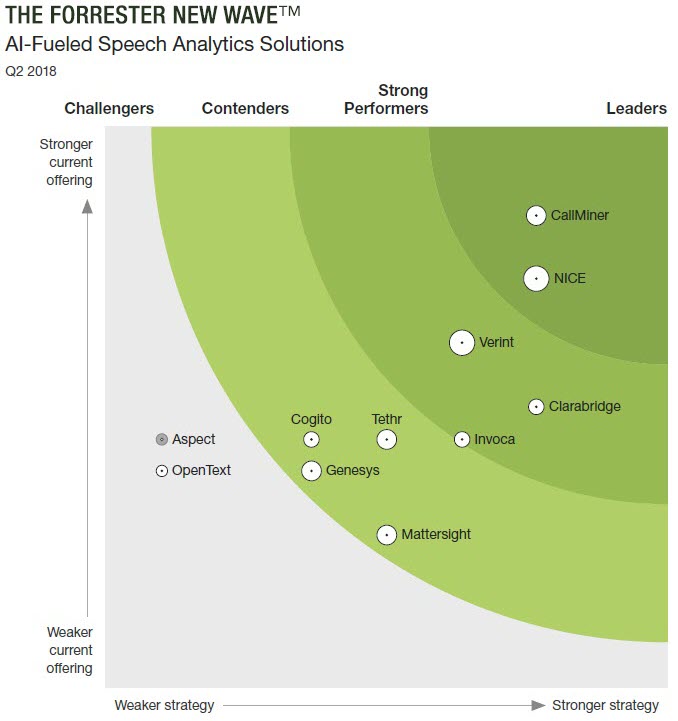 "Guided Insights enables us to use data to drive additional revenue."
Having the AI data and scoring on every call provides a very effective ROI and opportunity to scale our business.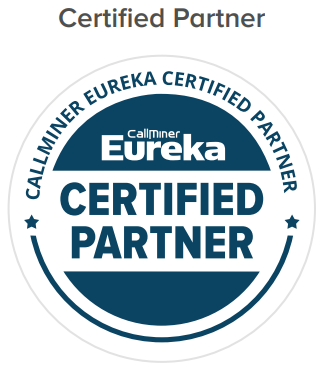 "CallMiner has the most advanced, enterprise-ready speech analytics functionality."
Yes, I'm interested
Please contact me to discuss CallMiner as a Service. I'd like to know how my company can get Zenylitics' CallMiner service live in less than 30 Days.