Zenylitics Delivers Speech Analytics to Improve Call Center Effectiveness
Watch how Zenylitics delivers 'Guided Insights as a Service™' to improve Call Center Effectiveness.
Grow. Protect. Excite. We Help You Do All Three.
Is your contact center set up to fuel your business strategy? By unleashing the power of speech analytics, you can grow revenue and protect your business, all while exciting your customers. Here's how:
Grow through improved sales effectiveness and conversion rates. At Zenylitics, we leverage speech and contact center analytics so you can determine what is working — and what isn't when positioning your products and services with customers. Regardless of your business or industry, speech analytics can be your path to agent effectiveness.
Protect through improved Compliance. Do you have issues with compliance? We hope you don't. But hope is not enough. Through the power of speech analytics, we will help you ensure compliance with government regulations and industry best practices. More powerful than QA sampling programs and audits, speech analytics can provide comprehensive insights into your operational risk — and turn 'hope' into certainty.
Zenylitics provides managed speech analytics services. Zenylitics outsourced QA reduce costs and improve client monitoring efficiency. Consulting services help speed enterprise-level clients to ROI. CallMiner and Speech analytics training makes you self-sufficient and keeps you that way.
Excite your customer base with a superior customer experience. We're able to analyze customer satisfaction across a myriad of interactions. The insights gained can shape training, product development, and marketing efforts across your organization. Customer feedback is valuable. Being able to analyze 100% of customer interactions is invaluable.
In Zenylitics, you'll find a true solutions partner. Contact us, and we'll show you how we will help you:
Grow your Revenue
Protect Your Business; and
Excite your Customer Base.
What Makes Zenylitics Different?
Guided Insights as a Service™
Guided Insights as a Service™
is Zenylitics' fully managed service that blends advances in speech analytics with addressing the
people
and
process
challenges of adapting a new technology.  'Guided Insights' eliminates execution risk and is delivered in reporting 'rhythms' to match how your business works:
Near real-time or daily call subscriptions:  Push high-value calls via email alerts to supervisors, QAs, sales managers and churn reduction specialists.
Periodic Agent Coaching: Weekly or bi-weekly meetings focused on your charter objectives, with sample calls and recommendations to support coaching.
Management briefing: Monthly or quarterly overview of progress. Recommendations for next period. Discuss KPI movement, share insights, identify opportunities, tune objectives.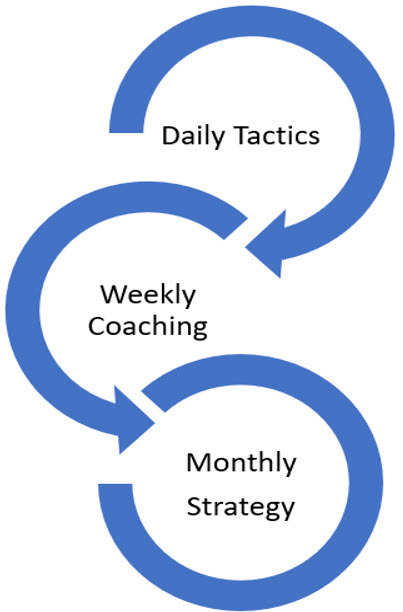 @2021 Zenylitics | All Right Reserved | Legal | Privacy | Acceptable Use Policy