LET ZENYLITICS SPEECH ANALYTICS TRAINING INCREASE YOUR CALLMINER ROI
CallMiner Eureka Speech Analytics Training Shortens Your Time to ROI
Our experienced team can reduce your time to ROI with training designed to get your team up and running fast. Our services include:
Business Case Workshops

: Teach your staff how to harness the raw power of CallMiner Eureka to solve your real-world applications. 

Custom-built Curriculum

: Get training organized around your current in-progress initiatives. 

Cross-train New Use Cases

: Let us teach your staff the best practices for deploying CallMiner to other use-case opportunities.

Office Hours

: Reserve a weekly block of time to have CallMiner expertise on call to clear roadblocks.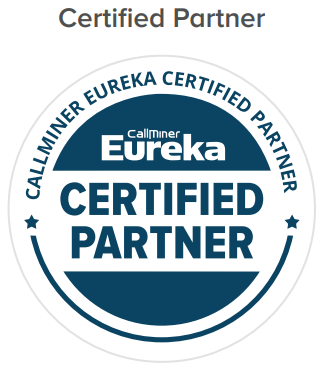 Speech Analytics Experience
Our team has 20 years combined experience solving business problems using CallMiner. Our successes include:
Ensure Compliance
Improve Sales Effectiveness
Strengthen customer experience
Improve agent efficiency
Enhance business scalability
CallMiner Training Typical Challenges
Typical problems we help guide your team through:
"What problem do we tackle first for quick results?"
"We've learned the syntax, but how do we build solutions."
"What are the 'best practice' patterns we need to know?"
"We built it, but no one has come."
"How do we integrate CallMiner into our business processes?"
Our team is made up of experienced CallMiner experts.
Our approach is pragmatic and nimble.
We use a workshop methodology so your team can immediately put their learning into action.
We document the highlights of our deliverables to video to increase your retention and provide a sustainable, reusable asset.